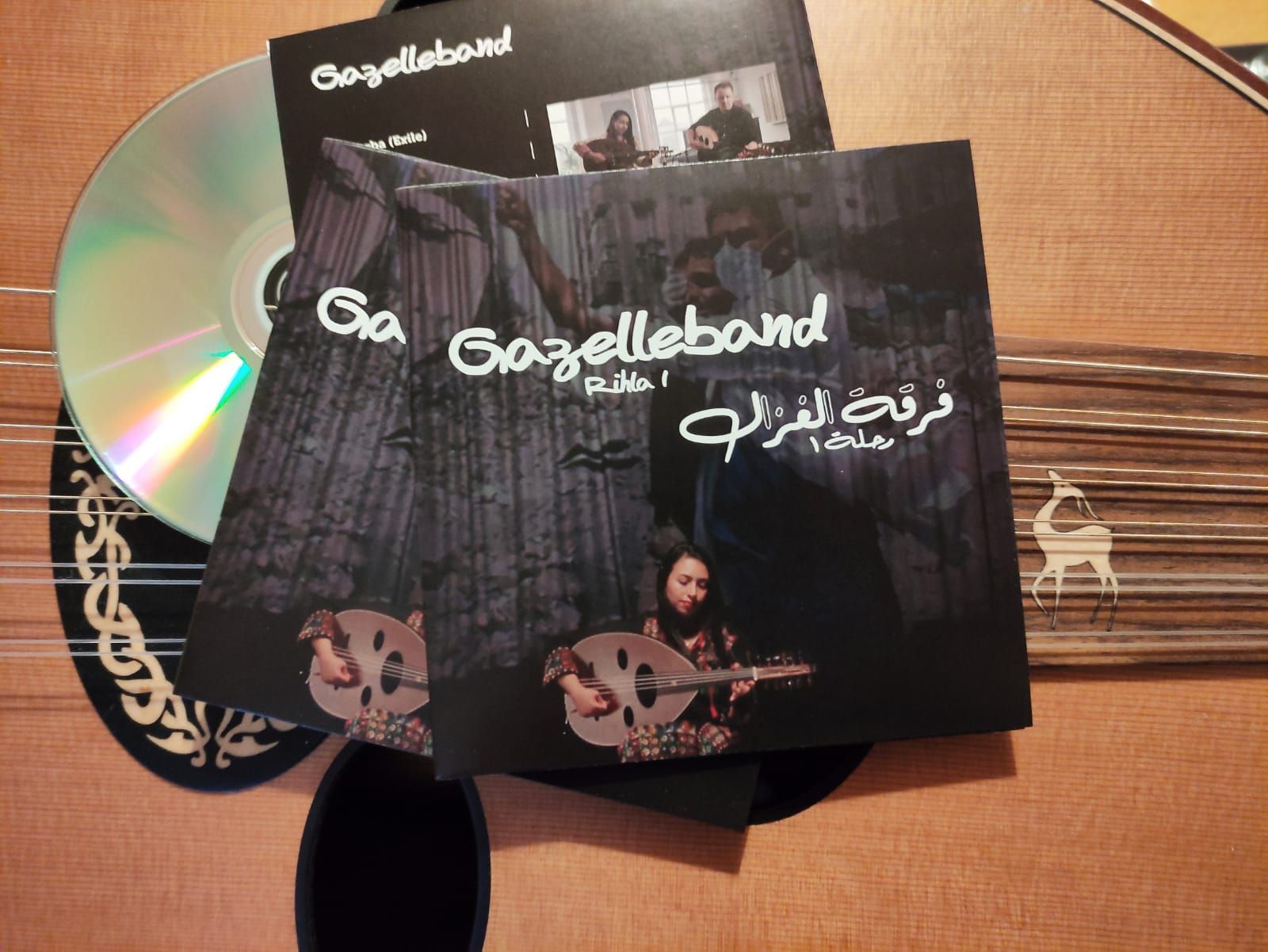 A limited edition, one-off EP release of improvised, arranged and composed music, recorded in summer 2021 in Manchester. After gigging in Britain and Europe, encouraged by enthusiastic audiences who wanted to hear more, Rihla I ("Journey #1") becomes the first in a series of non-digital releases not to be found on the usual profiteering streaming platforms.
The CD is also available at our live performances and to all who donate online to support our work. For more details click here.
Production by Bernie Steer and Gazelleband. Artwork by Liam Crotty, with thanks to Arif Laljee.