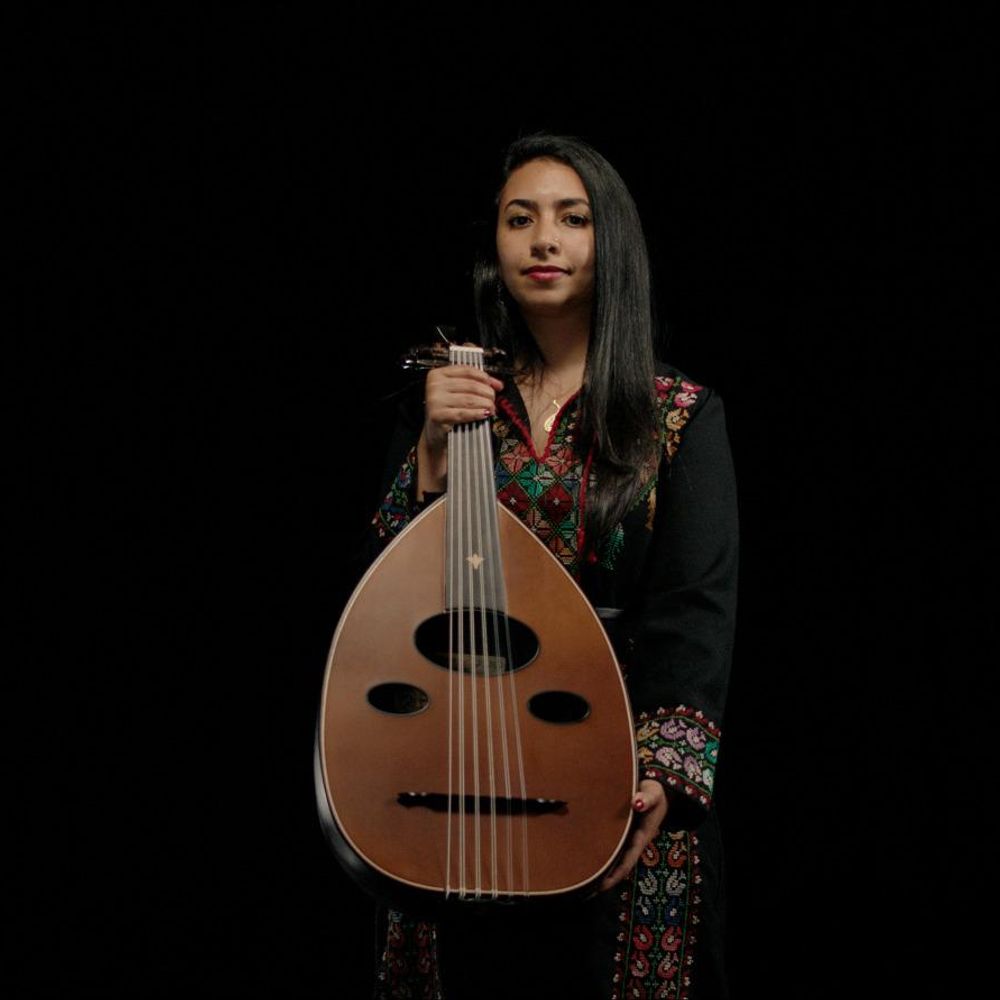 "Gaza's first female oud player"
Reem Anbar - oud
Raised in Gaza, occupied Palestine, Reem rose to prominence as a young musician in the early 2000s, and was quickly heralded as the city's first female oud player. With an affinity for tarab - the ecstatic traditions of Arab regional music - and the Palestinian heritage of song, Reem absorbed the lessons of older generations of oud players and forged her own path as a self-taught player.
By the time she left Palestine in 2017, Reem was appearing regularly on Palestinian and Arabic TV, at concerts, and working as a music therapist and teacher in Gaza's refugee camps. Developing her sound through exposure to new experiences in Britain, she has led masterclass sessions at universities and conservatories, and is the subject of an up and coming documentary by Aarif Laljee and Mike Morris.